5 things everyone gets wrong about artificial intelligence and what it means for our future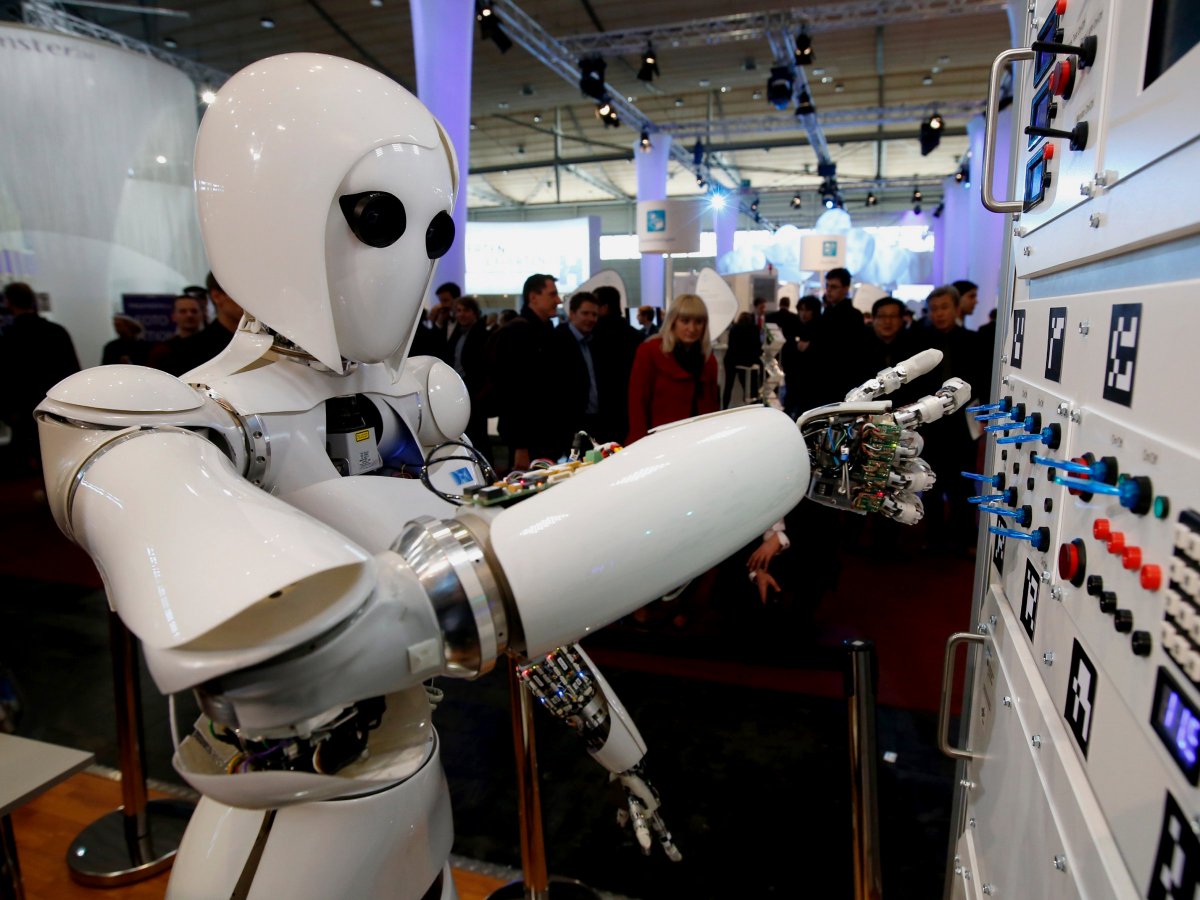 There are a lot of myths out there about Artificial Intelligence (AI). In June, Alibaba founder Jack Ma said AI is not only a massive threat to jobs but could also spark World War III. Because of AI, he told CNBC, in 30 years we'll work only 4 hours a day, 4 days a week.

@YvesMulkers: 5 things everyone gets wrong about artificial #intelligence and what it means for our future
There are a lot of myths out there about Artificial Intelligence (AI). In June, Alibaba founder Jack Ma said AI is not only a massive threat to jobs but could also spark World War III. Because of AI, he told CNBC, in 30 years we'll work only 4 hours a day, 4 days a week.
Recode founder Kara Swisher told NPR's "Here and Now" that Ma is "a hundred percent right," adding that "any job that's repetitive, that doesn't include creativity, is finished because it can be digitized" and "it's not crazy to imagine a society where there's very little job availability." She even suggested only eldercare and childcare jobs will remain because they require "creativity" and "emotion"—something Swisher says AI can't provide yet.
I actually find that all hard to imagine. I agree it has always been hard to predict new kinds of jobs that'll follow a technological revolution, largely because they don't just pop up. We create them. If AI is to become an engine of revolution, it's up to us to imagine opportunities that will require new jobs. Apocalyptic predictions about the end of the world as we know it are not helpful.
So, what may be the biggest myth—Myth 1: AI is going to kill our jobs—is simply not true.
Ma and Swisher are echoing the rampant hyperbole of business and political commentators and even many technologists—many of whom seem to conflate AI, robotics, machine learning, Big Data, and so on. The most common confusion may be about AI and repetitive tasks. Automation is just computer programming, not AI. When Swisher mentions a future automated Amazon warehouse with only one human, that's not AI.
We humans excel at systematizing, mechanizing, and automating. We've done it for ages. It takes human intelligence to automate something, but the automation that results isn't itself "intelligence"—which is something altogether different. Intelligence goes beyond most notions of "creativity" as they tend to be applied by those who get AI wrong every time they talk about it. If a job lost to automation is not replaced with another job, it's lack of human imagination to blame.
In my two decades spent conceiving and making AI systems work for me, I've seen people time and again trying to automate basic tasks using computers and over-marketing it as AI. Meanwhile, I've made AI work in places it's not supposed to, solving problems we didn't even know how to articulate using traditional means.
For instance, several years ago, my colleagues at MIT and I posited that if we could know how a cell's DNA was being read it would bring us a step closer to designing personalized therapies. Instead of constraining a computer to use only what humans already knew about biology, we instructed an AI to think about DNA as an economic market in which DNA regulators and genes competed—and let the computer build its own model of that, which it learned from data. Then the AI used its own model to simulate genetic behavior in seconds on a laptop, with the same accuracy that took traditional DNA circuit models days of calculations with a supercomputer.
At present, the best AIs are laboriously built and limited to one narrow problem at a time. Competition revolves around research into increasingly sophisticated and general AI toolkits, not yet AIs.
Automation is not something that we "excel" at. We do a lot of it, but that doesn't mean we're very good at it. In fact, automation is often done in a short-sighted fashion. In addition, it's not easy (have you actually ever automated anything that's not trivial??).
One of the points of ML is that it "automates the automation". So, by being given enough good examples, the ML system creates the programming to automate the process. As a result, ML based automation will be applied to many business situations that people previously thought could not be automated. So many jobs, even those that take a fair bit of logical thinking and judgement, will get automated and, as a result, many vocations thought safe now will disappear.
Will it happen overnight? Probably not. But it will happen and, once more business-level tools appear, it will happen at an accelerating rate since businesses with higher labor costs will be under enormous pressure to automate and lower those costs.
Let's block ads! (Why?)