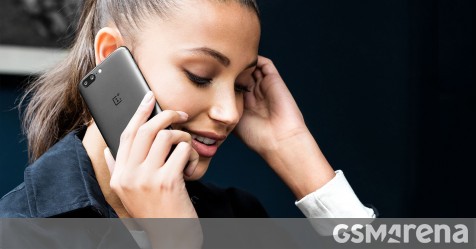 OnePlus CEO Pete Lau tweeted a vague message about the cost of the upcoming OnePlus 5T and co-founder Carl Pei retweeted it.
Cost of smartphone components is rising, but phones are also getting better. OnePlus users will appreciate what's coming.

— Pete Lau (@petelau2007) November 8, 2017
Earlier, unnamed sources claimed that the 5T will cost the same as the 5. That's €500 for the 64GB model and €560 for the 128GB one.
However, this message about the rising cost of components doesn't quite sound like "the phone will cost the same". Let's look at a quick price history of the OnePlus phones (for the base storage):
OnePlus One
€270
(increased to €300)
OnePlus 2
€340
OnePlus 3
€400
OnePlus 3T
€440
OnePlus 5
€500
The trend seems pretty clear, but perhaps the OnePlus 5T will surprise us. Either way, as Pete Lau points out, the new model will have improvements over the OnePlus 5, starting with an 18:9 screen and an upgraded camera (that's what we've gleaned from rumors anyway).
Source
Let's block ads! (Why?)
GSMArena.com – Latest articles