Chinese iPhone demand is "recovering" thanks to price cuts, Morgan Stanley analyst Katy Huberty said on Thursday, conflicting with the views of some other analysts.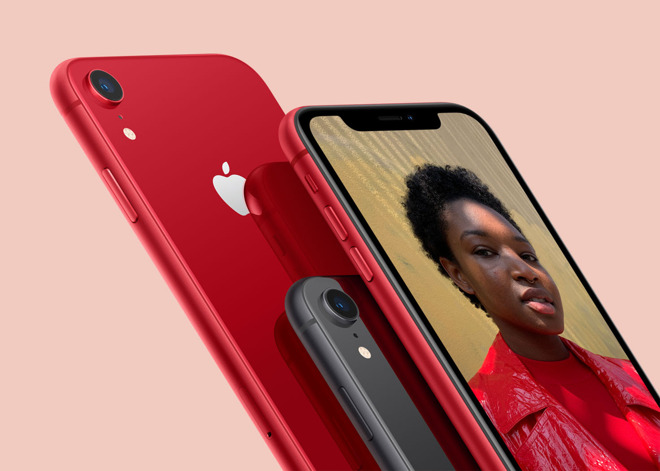 "After losing share in 4Q18, [Chinese] iPhone installed base shows market share recovering after price cuts in early 2019," Huberty claimed in a memo. "Combined with stabilizing iPhone supply chain data points, we now see an upward bias to our iPhone estimates in the March quarter."
While Apple saw its install base shrink each month in the December quarter, it was up in both January and February, according to Morgan Stanley's research data.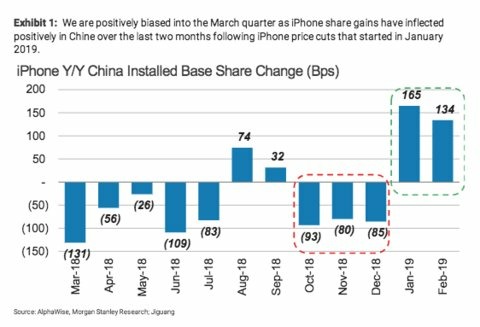 Huberty cited several influencing factors, including the aforementioned price cuts, specifically to the iPhone XR. Apple is also offering better credit for people trading in old iPhones and discounts up to $ 250 off the iPhone XS Max.
February was the first month since August that Apple didn't slash its iPhone production builds, Huberty commented, and in fact build estimates are ahead of forecasts, which could mean that sales predictions are conservative. Replacement cycles for iPhone are beginning to match those of PCs, suggesting stabilized demand.
Huberty is maintaining an "overweight" rating on Apple stock with a $ 197 price target.
The analyst note strikes a decidedly different tone from those of Huberty's peers. Longbow Research, for example, noted that February supplier sales were "abysmal," with 37 out of 42 reporting worse-than-seasonal results. JP Morgan said something similar, specifically that aggregate revenues for tracked suppliers declined 1 percent year-on-year in the first two months of 2019, a drastic change from the 7 percent growth seen in the fourth quarter of 2018. For comparison, the same periods in 2018 and 2017 witnessed growth of 13 percent and 4 percent, respectively. </span>
Let's block ads! (Why?)
Source: AppleInsider – Frontpage News