Just $ 200 separates the 11-inch and 12-inch 2018 iPad Pros. This is a fairly narrow gap, and we've been told it's a hard call —so AppleInsider is here to help.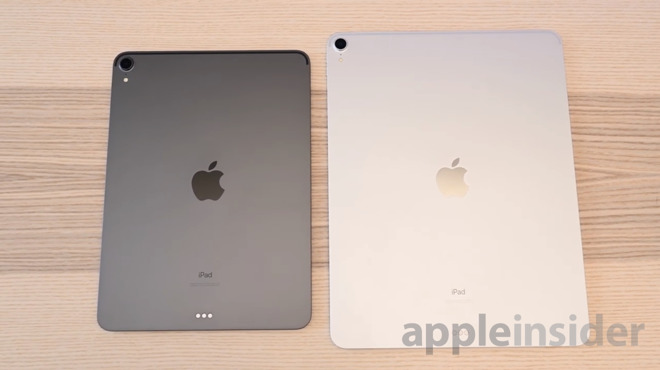 2018 iPad Pros
Both iPad Pros — regardless of size — have the same internal specs. That means you won't get better performance for choosing one over the other, so the decision really comes down to screen size.
Of all the different reasons one would prefer a particular size over another, there are three where one model excels over the other.
Typing
If you do an abundance of typing, the 12-inch may be the route to go.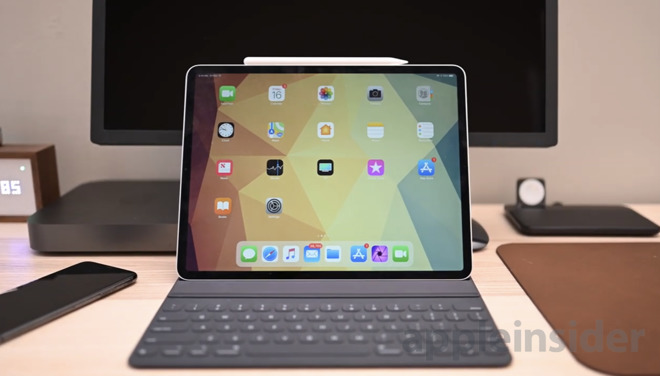 12.9-inch iPad Pro with Smart Keyboard Folio
On the 12.9-inch, Apple fit an entire full size keyboard into the Smart Keyboard Folio. That makes moving from a computer to the iPad Pro entirely effortless. The 11-inch, however, is too small, requiring a more compact implementation.
The shrunken down keyboard of the 11-inch is still a fine typing experience, but takes some getting used to.
Whether you are using the Smart Keyboard Folio or the on-screen keyboard, typing is hands down better on the larger size.
Multitasking
That larger display also lends itself well to multitasking.
The 11-inch display is a beautiful piece of glass for looking at photos, watching movies, or playing games. But when it comes to multitasking, it can become cramped fast.
Simultaneously, you could be watching a video in picture-in-picture, have split screen tabs typing and reading Safari, and accessing Twitter via Slide Over. On the 12.9-inch, there is ample room for each of these tasks.
It becomes even more cramped on the smaller of the two when typing on the screen itself rather than a keyboard. The on-screen keyboard takes up a large portion of the screen, leaving any chance of serious multitasking near impossible,
Portability
Apple drastically reduced the size and weight of the iPad Pros this year, but the 12.9-inch is still hefty. If you going to be using it for reading, hold it for long lengths, or toting it around in your bag frequently, the 11-inch shines.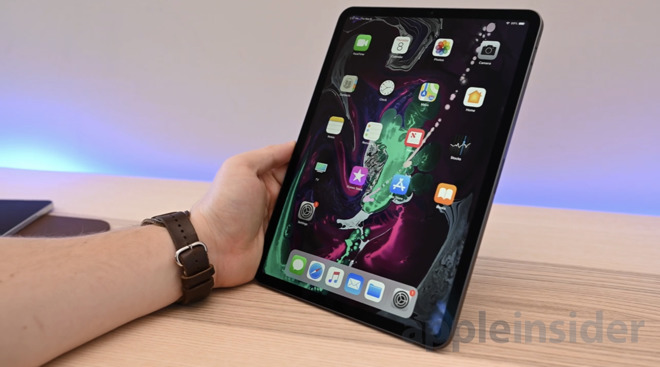 11-inch iPad Pro
With the Smart Keyboard Folio attached to the 12-inch model, it actually weighs slightly more than the previous iPad Pro with the Smart Keyboard.
If you want the best screen while still being as light as possible, opt for the 11-inch.
Decision time
There are still so many variables we can't take into account, with personal preference playing a large role. Sometimes you just want the largest screen or aren't worried about the $ 200 bones that make the difference.
That doesn't make everything so cut and dry, but if you plan on using iPad Pro in one of the above scenarios, hopefully it shores up your reasoning on choosing one over the other.
Where to buy
Apple authorized resellers are currently discounting select 2018 iPad Pros just in time for the holidays. Save $ 50 on 11-inch models or up to $ 60 on the latest 12.9-inch tablets. Resellers, such as Adorama and B&H Photo, also will not collect sales tax in many states. For the latest deals and product availability, be sure to check out our iPad Price Guide.
2018 11″ iPad Pro deals
2018 12.9″ iPad Pro discounts
Let's block ads! (Why?)