No where near Spigen.
Can the author or anyone who has the cuadabe lucid clear post some more pictures? I ordered that case as it seems to be the only clear case that is thin and doesn't mute the shine of the silver stainless steel band…hopefully I'm right.
Sure. You are correct that it is thin and does not seem to mute the stainless steel band. Here are a couple more images: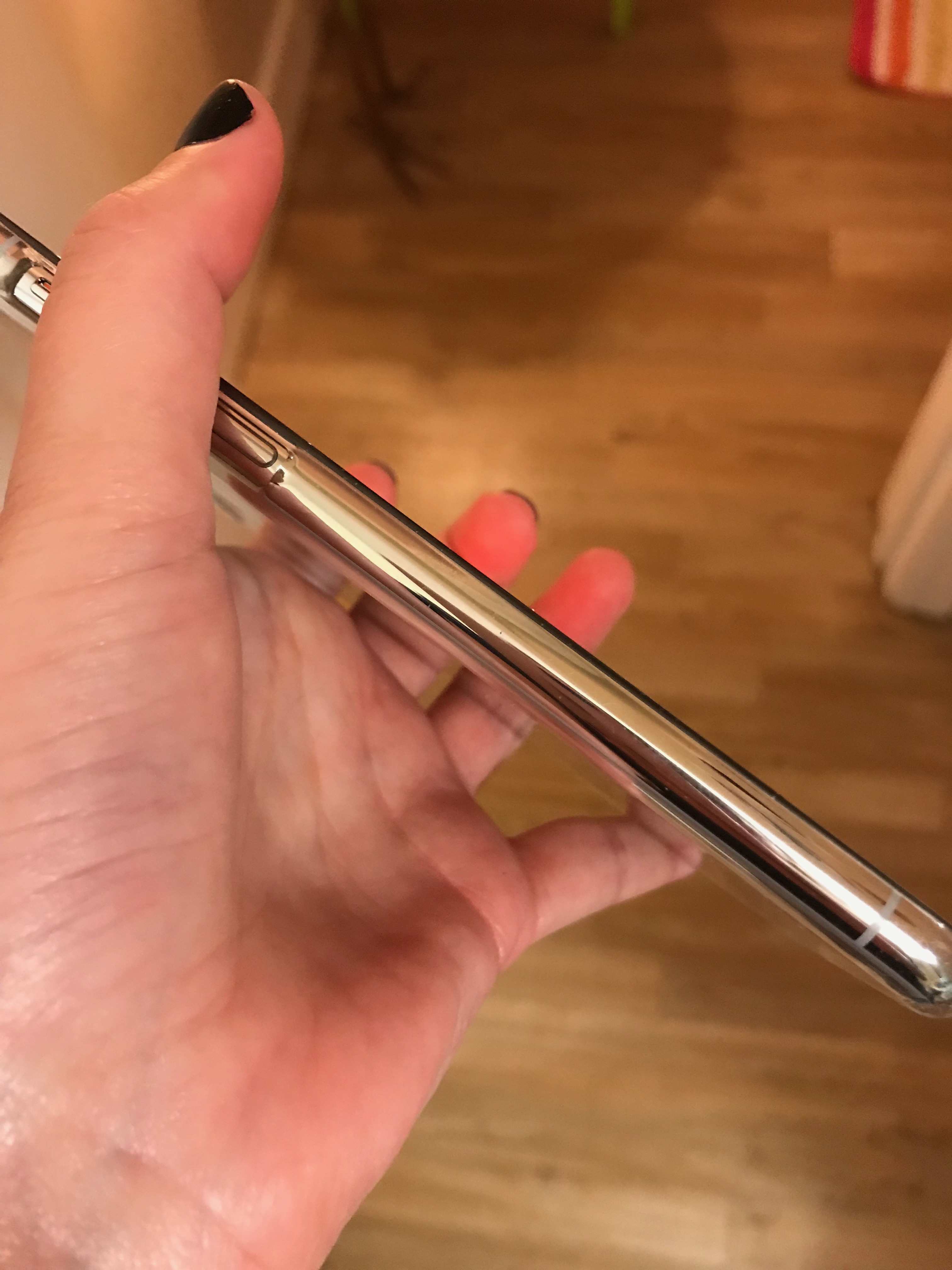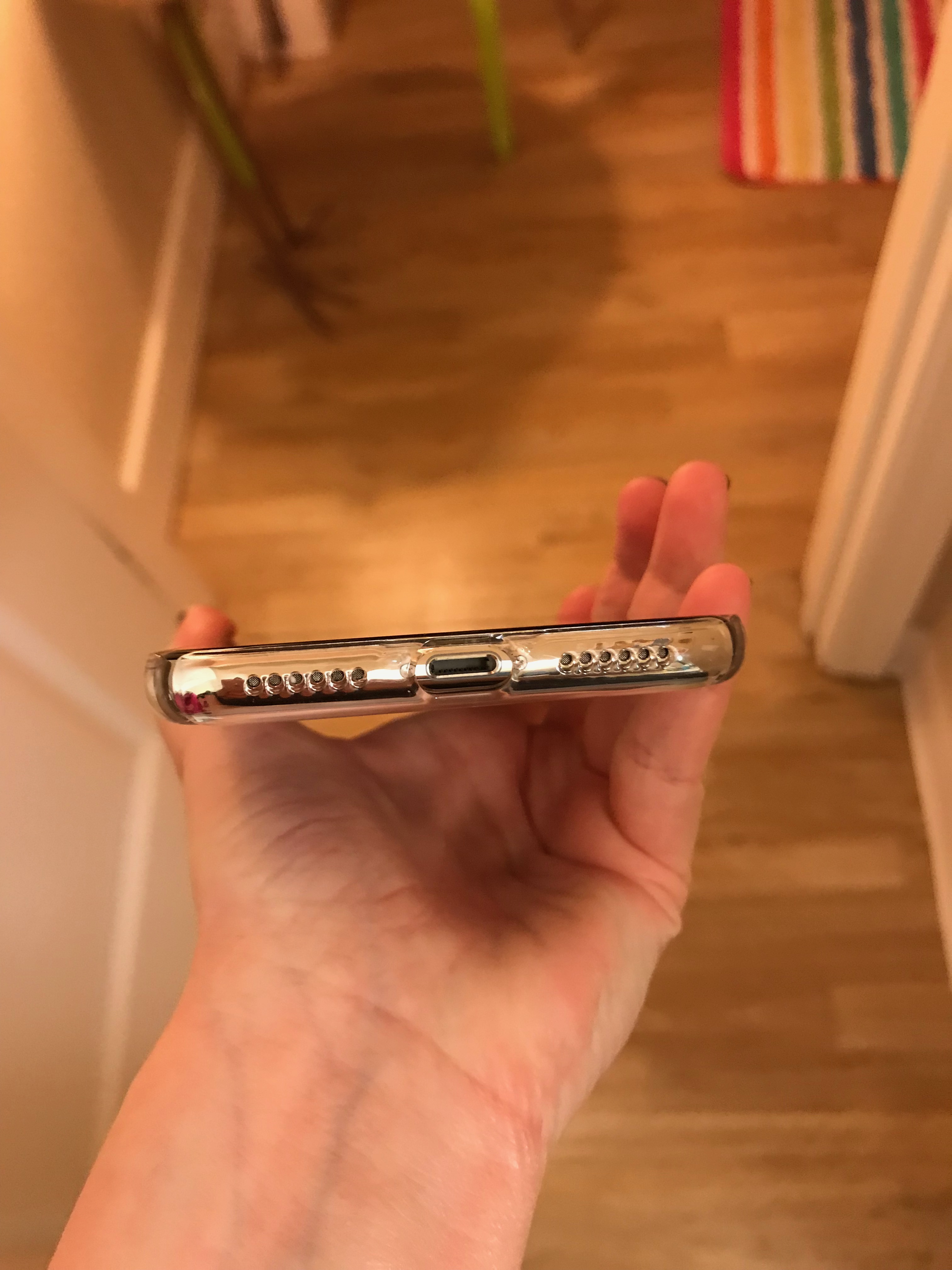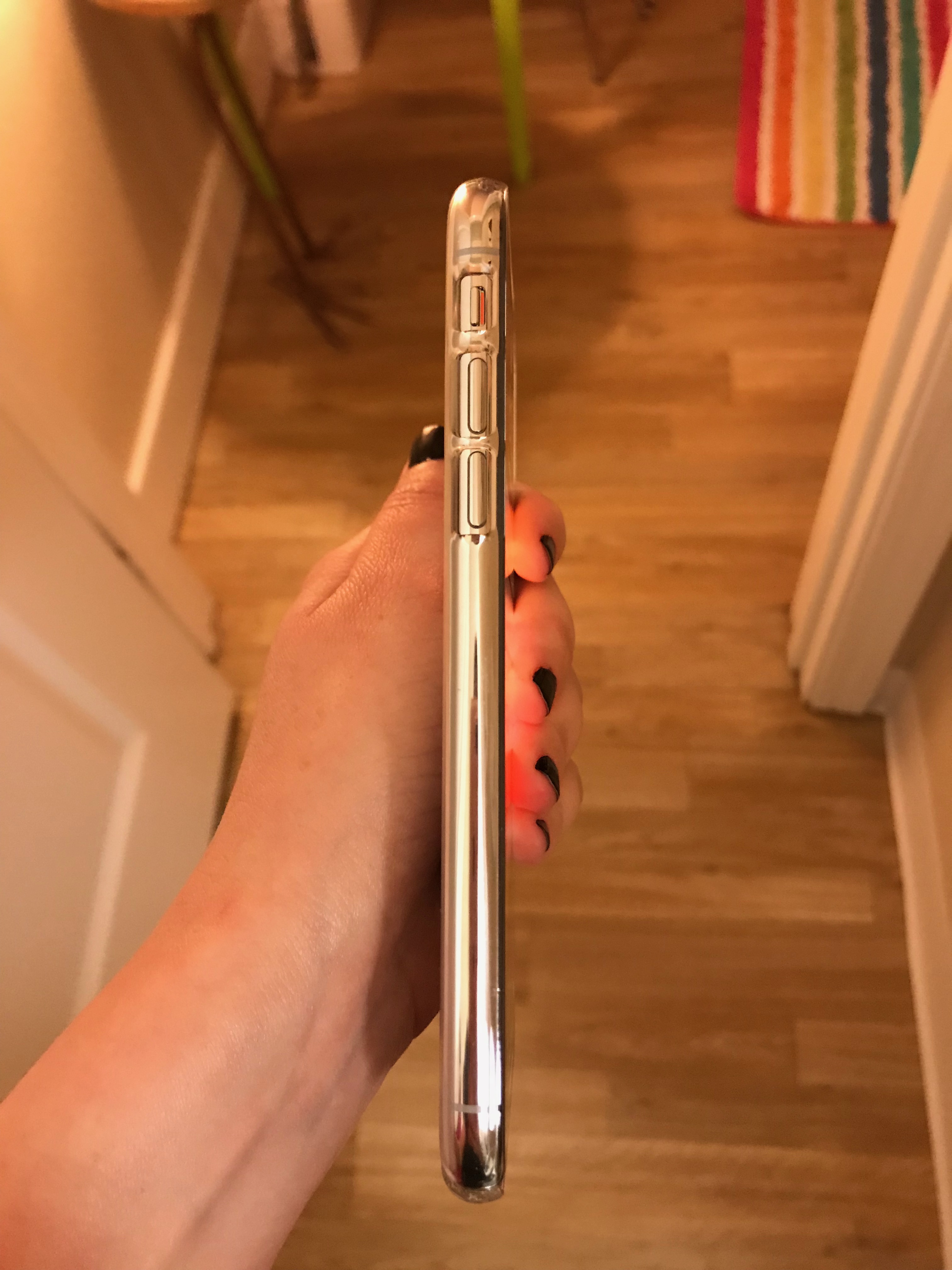 No where near Spigen.
That's what I have, the aircushion one. Love the clear look + protection.
Love these Cass reviews. They are exactly what I need right now. Thanks. I'm still on the case hunt.
[doublepost=1510108836][/doublepost]
Have your phones with the sheath taken many drops in the past? I'm considering that one.
Ha, has it taken many drops? Umm, YES. 🙂 That's probably the aspect I love the most about the Sheath. I lost count of the number of times I've dropped my phone. And after a year (with my prior iPhone), the phone and the case are both immaculate. I like the iPhone X Sheath even better as they added some more texture so that it's even grippier. It's a really nice case and I'd be using it now if I weren't so infatuated with Lucid Clear at the moment.
Ever since I went Tech 21 I haven't needed anything else. I lost 20lbs and I notice the pool guy isn't around as often. My wife is too busy for swimming she's with me in the bedroom.
I also got promotion for looking so spiffy and having a boost of self confidence let me tell ya' -can go a long way!
I need a drink.
You can get the Casetify Essential Snap case in Sanddust for $ 5.99 right now (just paying for shipping costs). They are giving it away for the first 10,000 people. There's a free tab on the right side of the screen. But these cases don't ship till the end of the month.
This is a really nice case, honestly. Looks great and it's quite thin. Definitely worth it for the $ 5.99.
[doublepost=1510112938][/doublepost]
Looks super sharp!
They claim it protects against 6.6 foot drops
This looks super clean do u think a claim like that is plausible ? Seems like a pretty slim case to me…
With a lot of these, it really depends on how you drop it and on what surface, so it's impossible to say. Would the iPhone X survive a 6.6 foot fall onto concrete on the display side and not break in the Caudabe case? I have my doubts. Would it survive the same fall on the edge? I think it likely. Or on non concrete? Probably.
[doublepost=1510113098][/doublepost]
Thank you so much for these awesome reviews. Overall, what's your favorite case out of them all (with at least minor drop protection)?
I personally really like Apple's Silicone case. It's slim, grippy, looks sleek, and offers a decent amount of protection. Alternatively, I like many of the Casetify cases, the Speck NGP, and the Caudabe Sheath/Clear Lucid. When the reviews are said and done, I'll probably use the Apple Silicone case primarily but I may also switch between some of the Casetify cases because I like the customizable/silly designs.
I've still got quite a few cases to review though, so ultimate opinion may change.
[doublepost=1510113181][/doublepost]
What about Spigen? Ottobox? i-Blason?
Spigen and Otterbox cases are still on their way to me and so that review will be coming a bit later.
[doublepost=1510113221][/doublepost]
Is that the clear or the silver caudabe lucid clear?
It's the one that's all clear.
I've got the Caudabe Lucid Clear and Sheath. Both are great cases, as has been discussed elsewhere on Macrumors. I'm sticking with the Lucid Clear for now because it's the first time I've used a clear case in a while. Enjoying it quite a bit, but imagine I'll head back to the tried and true Sheath after a while, as that's what I've used on my past iPhones. It's really a nice compromise between protection and thinness.
Let's block ads! (Why?)
MacRumors: Mac News and Rumors – All Stories