An anonymous tipster supplied us with a screen grab of the new dynamic wallpapers exclusive to the iPhone X. Looks like the red background is the one you see in the vid: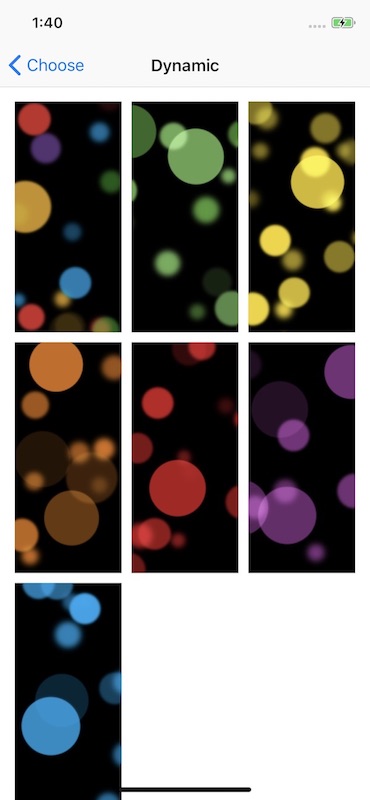 Cool to see how quick the FaceID seems to work!
It looks fake, look closely on back cameras
What about the back cameras makes it look fake?
Fake dummy unit. Apple would never release a phone with a notch. Mark my words, by the time Nov 3rd comes around, Apple will have figured out how to get the camera system, Touch ID, and headphone jack all behind the screen. I also guarantee that they will reverse the camera bump so that the cameras actually go *inward* now.
Looks legit to me.
It could slap some people here in the face and heys still say it's fake. I don't get it. Why does jealousy cause people to discredit authenticity? Happens every year when we see these posts. Baffles me. Sad.
And here is the Space Grey. Torn a bit, but this is the one I'm going for.
This phone looks so dated with it's thickness to footprint ratio.
LG V30 = 7,4 mm
iPhone X = 7,7 mm
Pixel 2 = 7,8 mm
Pixel 2 XL = 7,9 mm
Galaxy S8 = 8,0 mm
Galaxy Note 8 = 8,6 mm
Yeah, the thickness of the X is way out of line … :rolleyes:
Looks awesome. Size seems to be just right and the silver is growing on me. Can't wait for 11/3.
Lots of things don't make any sense.
It's strict enough to not allow similar faces to unlock.
But it's also flexible enough to accept changes to your face.
It does not require you to look dead on, but will work at angles.
But it won't see people next to you at a angle.
How can all these things be true at the same time?
It looks fake, look closely on back cameras
What about the cameras? They look legit to me.
Let's block ads! (Why?)
MacRumors: Mac News and Rumors – All Stories