This week, Motorola announced the G7 family consisting of no less than four smartphones. A couple of them, the Moto G7 and Moto G7 Plus, are now in our office for review.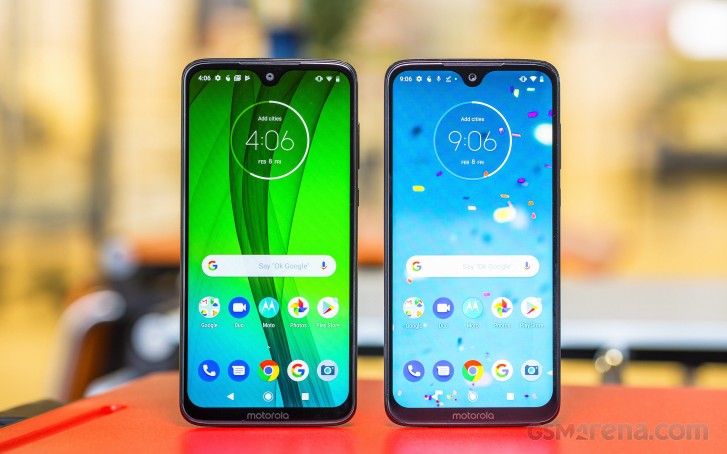 Moto G7 on the left, Moto G7 Plus on the right (trust us)
The Moto G7 Plus is the highest-specced of the bunch, with a Snapdragon 636 inside and a 16MP+5MP camera setup on the back. The non-Plus trades in the Snapdragon 636 for a more modest 632 while a 12MP primary module replaces the 16MP one of the G7 Plus.
On the outside, the two phones look practically the same – they employ the same 6.2-inch display with a waterdrop notch. We mentioned it in our early hands-on from announcement day, and we'll say it again now that the phones are with us at HQ – these waterdrops are BIG. Perhaps we'll warm up to them as time passes.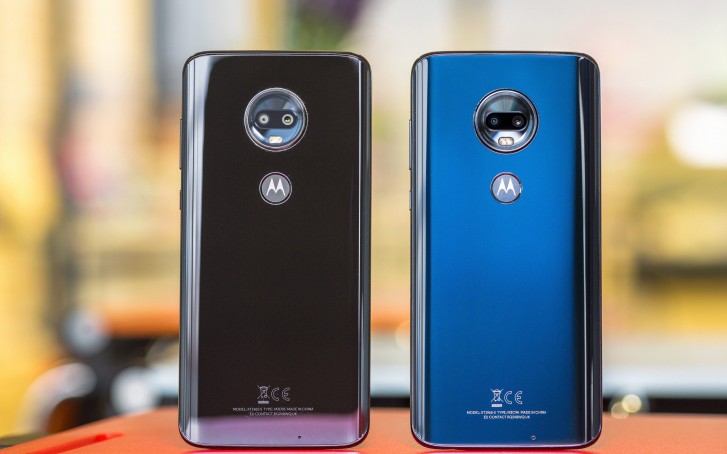 Moto G7 on the left, Moto G7 Plus on the right
The G7 Plus should have better performance thanks to the superior SoC, naturally, but on the other hand, we expect the regular Moto G7 to have a marginal advantage in battery life – all else being equal (battery capacity, screen size, manufacturing process), slower chip should mean more endurance.
The G7 Plus has the faster charger and charging standard support, however – 27W vs. 15W power brick in the box and QC4 vs. QC3. We'll be sure to clock how quick power goes in and out of these batteries, as we always do.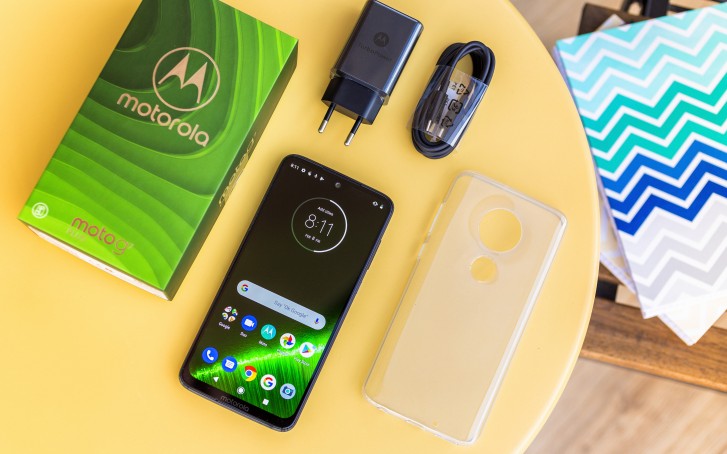 Moto G7 Plus bundle contains a 27W charger
We're also curious to find out just how much of a step up the 16MP camera of the Plus is when compared to the Moto G7's 12MP shooter – after all, more isn't necessarily better when it comes to megapixels. That said, the Moto G7 Plus's sensor is actually larger, so we do expect to see some gains.
It's nice to see the reasonably priced midrangers launch on the latest Android 9.0 – all too often makers don't bother keeping up with times in their lower tiers. Motorola's also promised one major update for the G7s and timely monthly patches, so all should be well.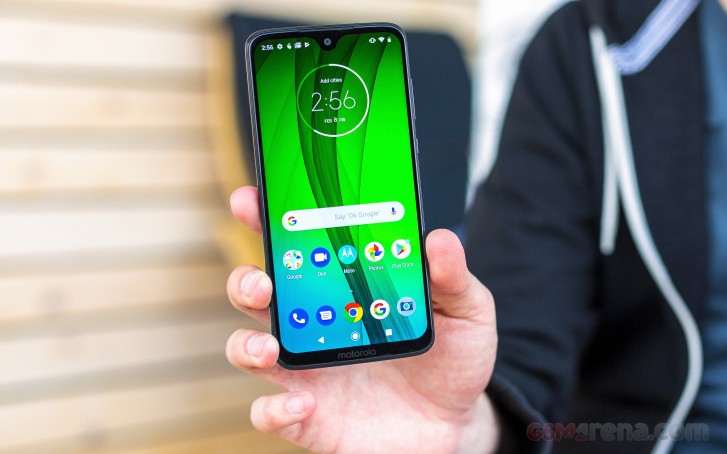 Moto G7
Motorola had its own take on gesture navigation before Google came up with 'the pill' in Android Pie, and it's been slightly tweaked for this generation – it's a lot like the Pixel's, yet a little different and it will be interesting to see how easy this one reviewer will be able to adjust between his own Pixel 3 and the Moto G7 he's reviewing (hint: it's the same guy writing these paragraphs).
Okay, we're heading into the lab for some testing – stay tuned for the full reviews of the Moto G7 and Moto G7 Plus.
Let's block ads! (Why?)
GSMArena.com – Latest articles