Introduction
The number of mobile phones geared towards the mobile gaming market is increasing gradually in response to the demand for quality mobile games. It all started with the Razer Phone,, and even though it wasn't exactly a success, it inspired a series of gaming phone releases in the last couple of years. The nubia Red Magic 3s is the latest of these to be released.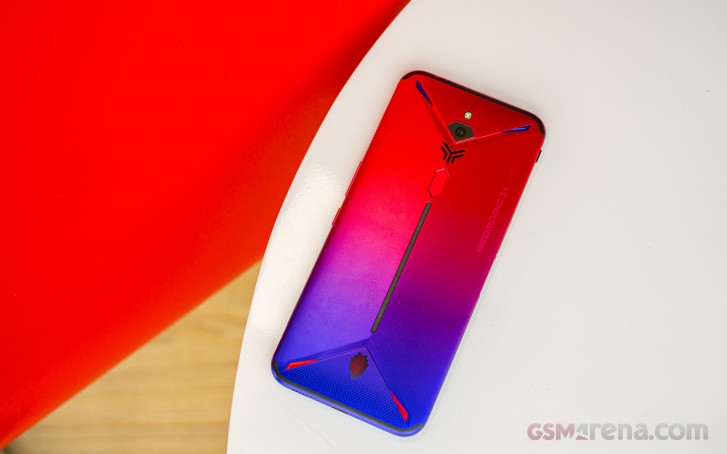 Sure, it may not have all the bells and whistles you'd expect from a flagship phone. There's just the one camera on its back, and there is no wireless charging, no fancy under-display fingerprint scanner tech, no serious attempt at maximizing screen-to-body ratio, or any crazy fast charging solution. Instead, the Red Magic 3s is laser focused on delivering what gamers allegedly expect from a phone – a flashy design complete with RGB lights, a top-of-the-line chipset and a built-in vapor chamber and a cooling fan to help deliver great sustained performance.
ZTE nubia Red Magic 3s
Body: 171.7 x 78.5 x 9.7 mm, 215 grams, Corning Gorilla Glass 4 front, metal unibody.
Display: 6.65″ AMOLED, 1080 x 2340px resolution; 19.5:9 aspect ratio; 388ppi.
Chipset: Qualcomm SDM855 Snapdragon 855+ (7 nm); Octa-core (1×2.96 GHz Kryo 485 & 3×2.42 GHz Kryo 485 & 4×1.8 GHz Kryo 485); Adreno 640 (700 MHz).
Memory: 8GB/128GB and 12GB/256GB.
OS: Android 9.0 (Pie); Redmagic 2.0
Rear camera: Main: 48MP, f/1.7, 1/2″, 0.8µm pixel size; PDAF; 4320p@15fps, 2160p@30/60fps video recording. h264/h265 and 10bit HDR recording options
Front camera: 16MP, f/2.0, 2.0µm; 1080p@30fps video recording.
Battery: 5,000 mAh, 18W fast charging.
Misc: Game mode slider, stereo loudspeakers with DTS:X, rear-mounted fingerprint reader, shoulder triggers (hardware controls for games), USB-C 3.1 connector, customizable 16.8 million color RGB strip on the back, build-in cooling fan, available in Black, Red, Camouflage, Red/Blue.
We should not forget the high-refresh-rate 90Hz OLED screen and the humongous 5,000 mAh battery that can last you a busy full day even with a couple of gaming sessions squeezed-in here and there.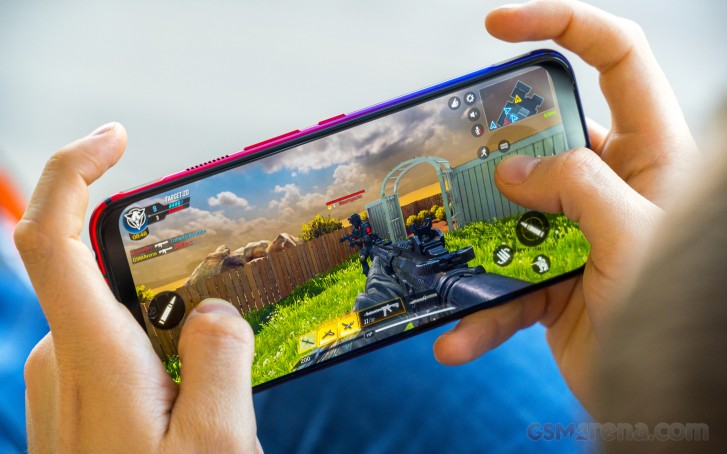 For a more immersive gaming experience, the phone also boasts big stereo loudspeakers and touch-capacitive triggers on the side frame that work great with first-person shooters and racing games.
So are those features enough to compensate for the lack of more versatile camera setup on the back and the absence of a convenient under-display fingerprint reader? And does it pose a considerable upgrade over its predecessor, the nubia Red Magic 3, or is it just a hardware refresh with the slightly more powerful chipset? Let's try to answer these in the following pages.
Unboxing the nubia Red Magic 3s
The phone comes in a simplistic and slim black packaging containing the usual user manuals, an 18W-capable charging brick and a USB-C to USB-A cable for charging and data transfer. The cable itself is red to go with the phone's paint job.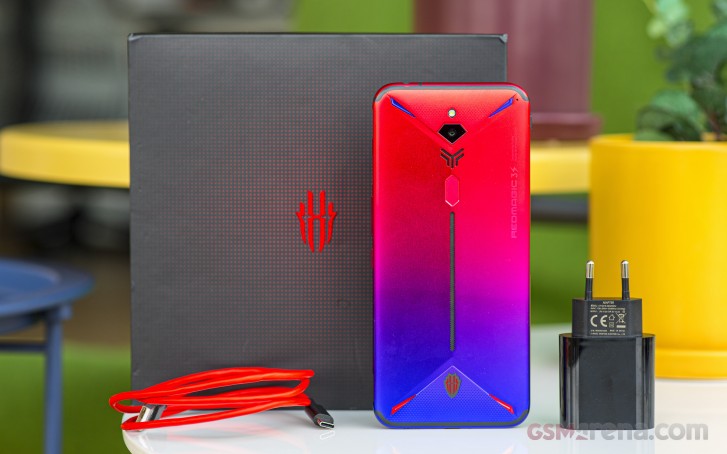 Design and gaming ergonomics
Compared to its immediate predecessor, the Red Magic 3, the Red Magic 3s hasn't changed a lot apart from its paint job. Now the handset comes in a blue-red-purple gradient giving it a more gaming aesthetic, not necessarily more mature, though.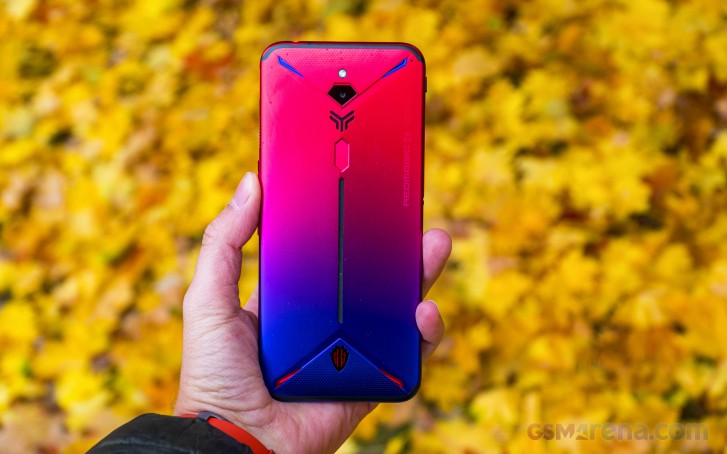 As we've already established in our previous review, the Red Magic 3s design concept is like a "blast from the past," and we mean that in a good way. There's no glass sheet on the back, which makes sense as the metal back is better thermally-conductive than glass, so it would help with the heat dissipation during long gaming sessions.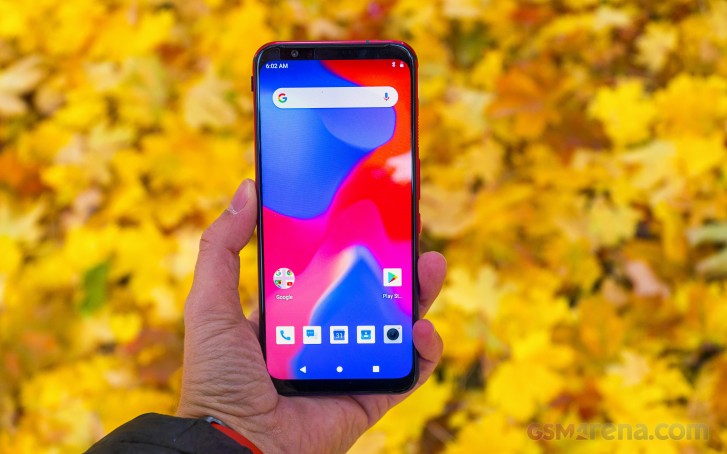 The back has a nice curve to it lies comfortably in your hand. It keeps the aggressive accents and lines from its predecessors. There's a Superman-like shaped camera bump. The air intake grille is right under it, and it's followed by fingerprint reader below. A big RGB LED strip goes along the back. The Red Magic logo feels like a sticker, but it's a whole plastic or glass piece incorporated into the chassis.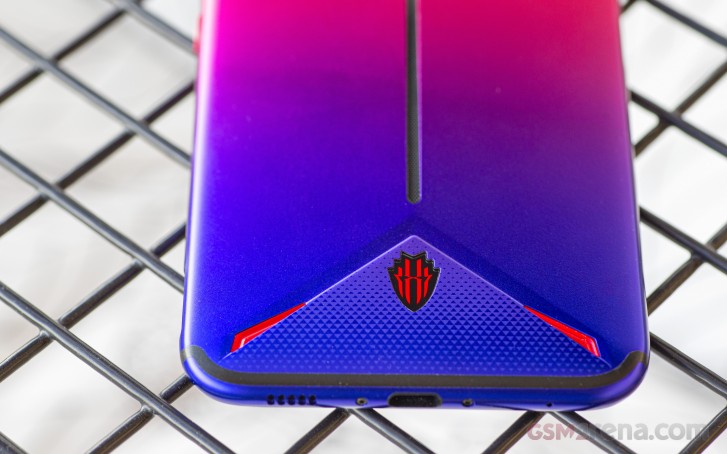 The back seamlessly transitions into the side frame since it's a one-piece unibody chassis. On the left, you will find the connector for the dock station, the SIM card tray, and the dedicated switch for the so-called Game Space. The right side of the frame incorporates the touch triggers positioned near the corners, an exhaust vent for leading the hot air out of the chassis, the power button and the volume rocker.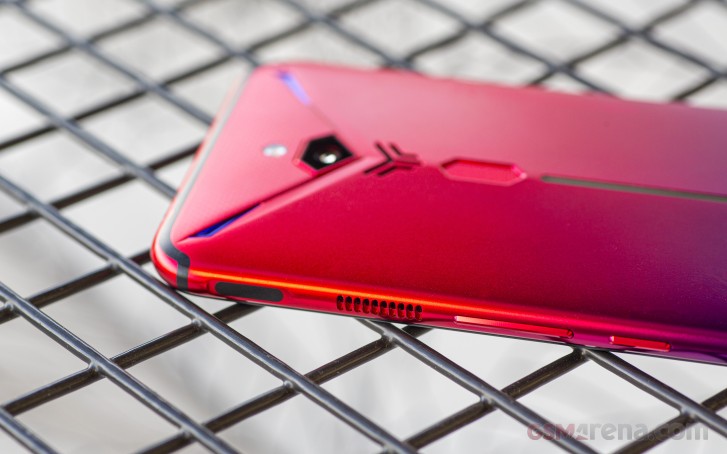 On the top you'd find the 3.5mm audio jack while the USB-C port and what appears to be a speaker grille are located at the bottom. However, the grille is merely decorative or acts as an echo chamber because there's no actual speaker behind it as far as we could tell.
Moving on to the front, we find a 6.65-inch panel without cutouts or holes of any sort. Sure, the top and bottom bezels are a bit on the thick side, but they look symmetrical and provide extra grip for your thumbs when holding the phone horizontally during gameplay. Additionally, there's enough space for the big loudspeakers, and the top bezel easily accommodates the front-facing camera and the accompanying sensors. The side bezels are pretty thin, though.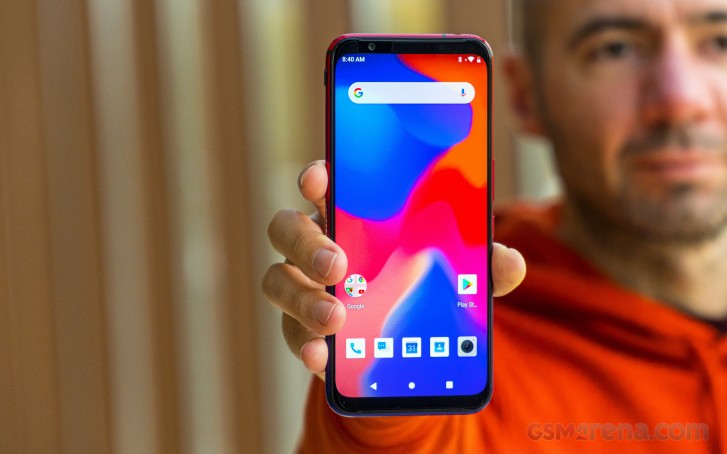 The slippery anodized aluminum and the rather big 6.55-inch screen aren't ideal for one-handed use, but it's clear that nubia has prioritized two-handed use for gaming. The buttons, the triggers, the screen size, everything seems to be well-thought-through, and we don't have any issues ergonomics-wise.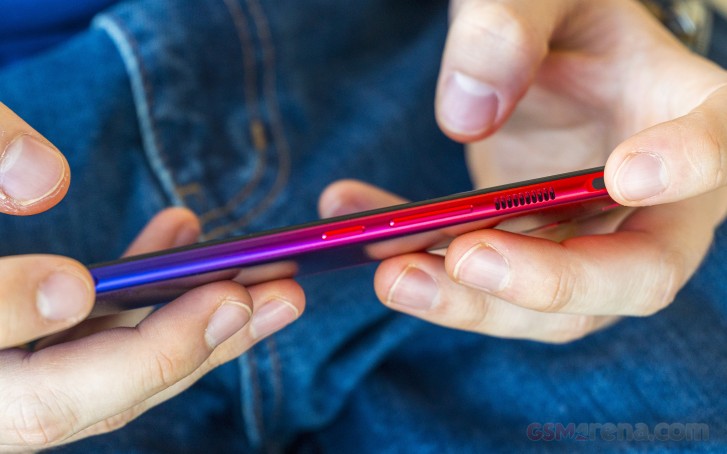 The cooling fan is a cool novelty feature to have on a gaming phone, but the grilles are big enough to draw small particles and dust inside the chassis. It can build up over time as you can't really keep the phone in sterile conditions – you will use it outside, and it will be inside your pocket most of the time. And opening up the device for cleaning isn't advisable if you are not familiar with the process. And you risk messing up the tiny fan.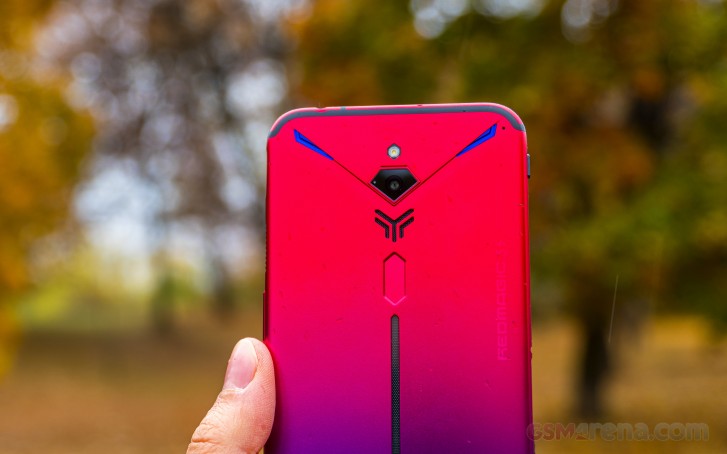 We can't say it's going to be an issue for sure, but we wanted to point it out so you can consider the possibilities. It's always like this when buying tech with moving parts – whether it's a pop-up camera mechanism or a cooling fan, there's always a higher risk of malfunction in the long run.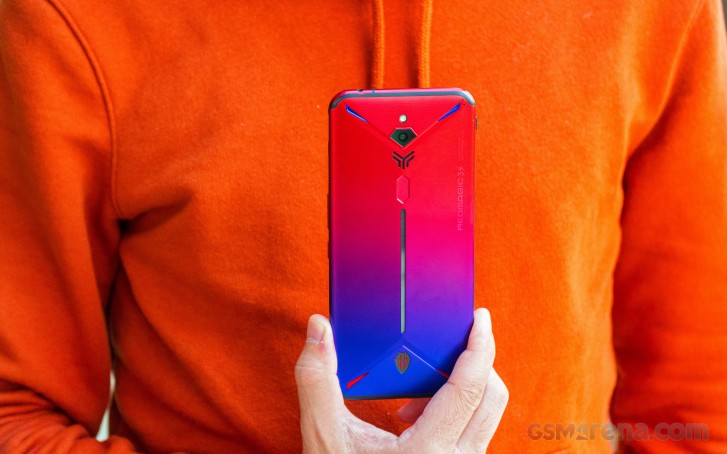 Also mind the rather hefty and bulky body of the phone. Weighing in at 215g and measuring 9.7mm in thickness, this is one of the heaviest and thickest handsets around. Then again, the Red Magic 3s houses an elaborate active cooling system and a huge 5,000 mAh battery so we can let that one slip by.
Here's how the phone looks from all angles in our 360-degree view.
Gaming-ready high-refresh-rate OLED
High-refresh rate screens have become the norm in today's gaming-oriented market segment, and the nubia Red Magic 3s follows the footsteps of its predecessor, offering a 90Hz OLED screen. It appears to be the same panel as the Red Magic 3's, but nubia seems to have worked towards improving the screen experience by a bunch.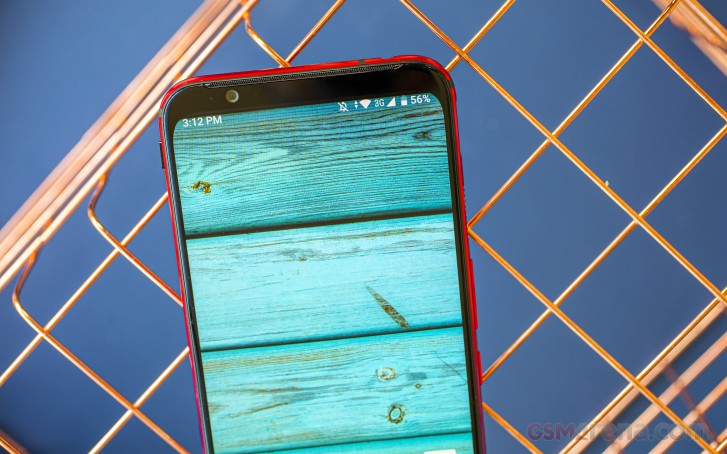 First off, the screen is now brighter peaking at 480 nits, which is perfectly adequate for most conditions. Unfortunately, though, the lack of Max Auto boost is still a major oversight with this iteration too. The additional boost in brightness could have come in handy in bright sunlight, so it's sad not to see it present.
Display test
100% brightness
Black, cd/m2
White, cd/m2
Contrast ratio
ZTE nubia Red Magic 3
0
377
∞
ZTE nubia Red Magic 3s
0
480
∞
Asus ROG Phone II
0
479
∞
Asus ROG Phone II (Max Auto)
0
626
∞
Black Shark 2
0
428
∞
OnePlus 7T
0
525
∞
OnePlus 7T (Max Auto)
0
743
∞
Asus Zenfone 6 ZS630KL
0.353
424
1201
Asus Zenfone 6 ZS630KL (Max Auto)
0.399
455
1140
Another issue to consider here is the largely inaccurate color reproduction with the default color mode. We measured an average dE2000 of 7.3 and a maximum of 14.1. The best we got was in the so-called Natural mode squeezing out 4.8 average dE2000 and 7.8 max dE2000. We still find the whites and the grays way too blue-ish with a slightly over-saturated blues and greens. Nubia claims that the Natural mode is calibrated towards sRGB color space accuracy, but it's not exactly the case. The Regular mode, on the other hand, is for DCI-P3 content.
And perhaps this is the right place to rant a little about the high-refresh-rate settings. Just like the previous model, the Red Magic 3s doesn't have the option to lower the refresh rate to 60Hz, so you are stuck at 90Hz at all times. This might not sound all that bad, but our experience has shown that reverting back to 60Hz can save some battery and some users might want to use the phone at 60Hz and get full advantage of the panel's 90Hz only when gaming. We're simply complaining about the lack of choice and customizability. /p>
There is one setting buried in the Game Space menu that lets you switch between modes, but it will only affect the current game settings, and it's not system-wide. On a positive note, the screen supports HDR content.
Battery life
Carrying a huge 5,000 mAh battery in a time where 4,000 mAh batteries are usually the norm, you'd expect stellar battery life and this is exactly what you get with the Red Magic 3s. Just like its recent predecessor, the phone can go on for hours and hours of gaming, or if you use it as a normal phone, you'd probably get two days easily. And those numbers we got on the screen-on tests are with the 90Hz display mode, which can't be changed. Those digits are pretty impressive on their own. And when you take into account the standby and the talk time tests, which are excellent as well, it's no surprise, the overall rating is the respectable 115 hours.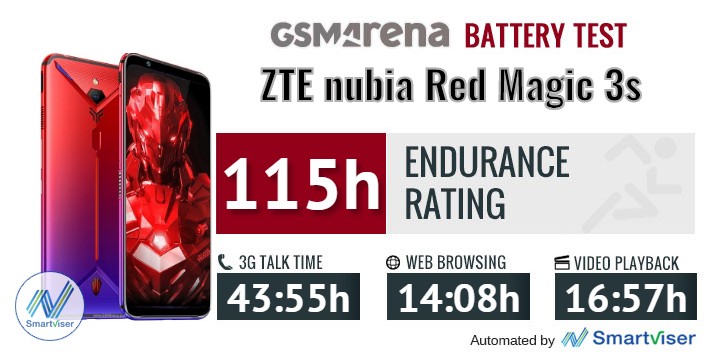 Our battery tests were automated thanks to SmartViser, using its viSerDevice app. The endurance rating above denotes how long a single battery charge will last you if you use the ZTE nubia Red Magic 3s for an hour each of telephony, web browsing, and video playback daily. We've established this usage pattern so that our battery results are comparable across devices in the most common day-to-day tasks. The battery testing procedure is described in detail in case you're interested in the nitty-gritty. You can check out our complete battery test table, where you can see how all of the smartphones we've tested will compare under your own typical use.
Fast charging is another thing though and it's not so stellar here. Pairing an 18W fast charging with a 5,000 mAh battery isn't ideal, and the results from our 30-minute charging test are here to prove it. The battery charged from flat to 35% in 30 minutes, which by today's standards is pretty slow. Good thing you won't have to charge the phone very often depending on your gaming intensity.
Loudspeaker
The Red Magic 3s uses front-facing, DTS:X-tuned stereo loudspeakers that sound great for movies and for listening to music as well. They are not the loudest loudspeakers around, but they do sound pretty nice.
| | | | | |
| --- | --- | --- | --- | --- |
| Speakerphone test | Voice, dB | Pink noise/ Music, dB | Ringing phone, dB | Overall score |
| Black Shark 2 | 67.7 | 73.6 | 82.9 | Very Good |
| ZTE nubia Red Magic 3 | 66.8 | 73.2 | 86.0 | Very Good |
| ZTE nubia Red Magic 3s | 69.5 | 73.8 | 84.8 | Excellent |
| OnePlus 7T | 79.8 | 77.4 | 91.6 | Excellent |
| Asus ROG Phone II | 88.1 | 77.2 | 87.1 | Excellent |
| Asus ROG Phone II (Outdoor mode) | 90.0 | 81.3 | 85.7 | Excellent |
Audio quality
Turning to the quality of the audio output via the headphone jack, the nubia Red Magic 3s mimicked the performance of the Red Magic 3 before it.
It had impressively good stereo separation both with headphones and with an active external amplifier, but it has a permanently applied equalizer, which boosts the bass frequencies with no way to turn it off. So you can expect very bass-heavy audio reproduction with this one whether you like it or not.
The other non-perfect bits about the output include some intermodulation distortion with headphones, that you are unlikely to detect in real life. The other thing is the average loudness in both parts of the test.
Much like the Red Magic 3, the 3s has very good potential, but it's up to nubia to let users disable the equalizer, because right now it may not work great for the majority of people.
| | | | | | | |
| --- | --- | --- | --- | --- | --- | --- |
| Test | Frequency response | Noise level | Dynamic range | THD | IMD + Noise | Stereo crosstalk |
| nubia Red Magic 3s | +2.39, -0.12 | -95.5 | 95.5 | 0.0009 | 0.0087 | -92.4 |
| nubia Red Magic 3s (headphones) | +2.40, -0.12 | -95.4 | 94.3 | 0.0014 | 0.203 | -81.7 |
| nubia Red Magic 3 | +2.38, -0.14 | -96.0 | 95.5 | 0.0009 | 0.0087 | -92.4 |
| nubia Red Magic 3 (headphones) | +2.40, -0.12 | -95.4 | 94.3 | 0.0014 | 0.203 | -81.7 |
| Asus ROG Phone II | +0.02, -0.02 | -94.1 | 94.1 | 0.0014 | 0.014 | -92.7 |
| Asus ROG Phone II (headphones) | +0.04, -0.01 | -94.0 | 94.0 | 0.0050 | 0.036 | -78.4 |
| Xiaomi Black Shark 2 | +0.02, -0.02 | -90.7 | 92.5 | 0.0021 | 0.0076 | -93.4 |
| Xiaomi Black Shark 2 (headphones) | +0.20, -0.10 | -89.7 | 91.5 | 0.0054 | 0.198 | -64.3 |
| Asus ROG Phone | +3.31, -3.68 | -93.8 | 93.6 | 0.0015 | 0.013 | -62.5 |
| Asus ROG Phone (headphones) | +3.06, -3.96 | -93.8 | 93.7 | 0.0065 | 0.041 | -91.3 |
| OnePlus 7 Pro | +0.03, -0.01 | -93.0 | 92.6 | 0.0023 | 0.021 | -89.6 |
| OnePlus 7 Pro (headphones) | +0.10, -0.05 | -92.0 | 91.4 | 0.0034 | 0.106 | -74.8 |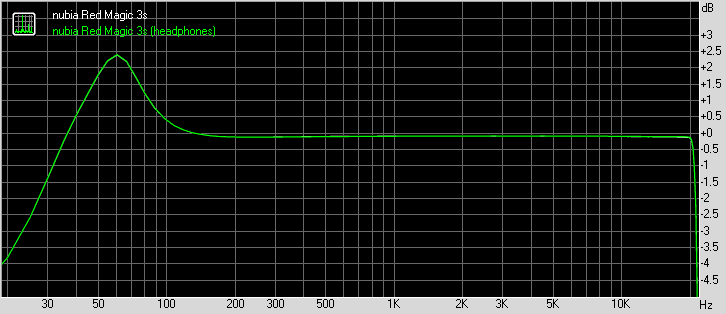 nubia Red Magic 3s frequency response
You can learn more about the tested parameters and the whole testing process here.
Stock Android with some gaming features on top
The handset comes with a pretty much what you'd call stock Android. There are just a couple of UI changes such as the folders on the home screen – they expand in a small window instead of opening on a full-screen, and, of course, there are a couple of gaming-related features, but we will talk about them in a bit. Aside from that, it's a vanilla Android 9.0 Pie.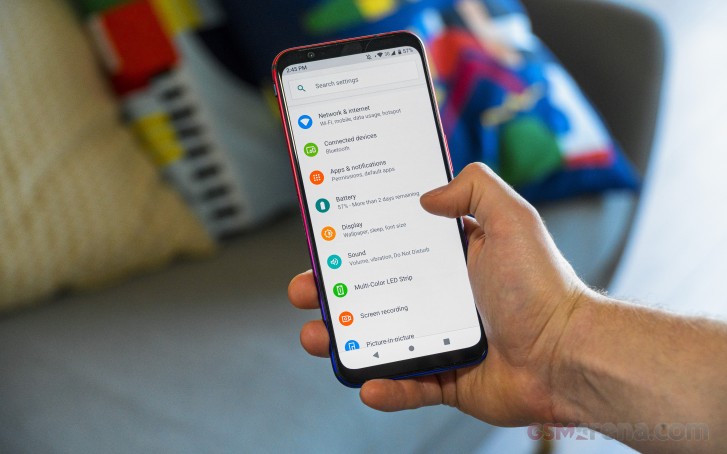 We are also happy to report that the bugs we've encountered with the first Red Magic 3 weren't present here. Aside from the strange and misleading translations here and there, the software ran smoothly without major hiccups or bugs. Now off to the more interesting stuff.
The first cool feature about the phone is the RGB LED lighting on the back. The illuminated strip and logo are fully customizable in the Multi-color LED Strip menu. You can set the strip to turn on during gaming, calls, notifications, when music is playing when booting up the device, and while charging. Each action can be customized with various effects and colors.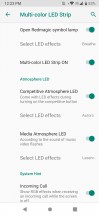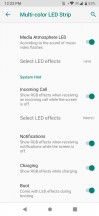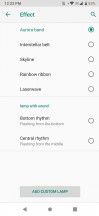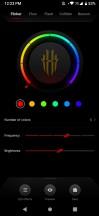 RGB LED customization
There's even deeper customization that lets you combine effects with colors from the color wheel. We can definitely see how this LED lamp will come in handy aside from just being pretty, but for that, you'll have to keep your phone flat on its screen to see the strip.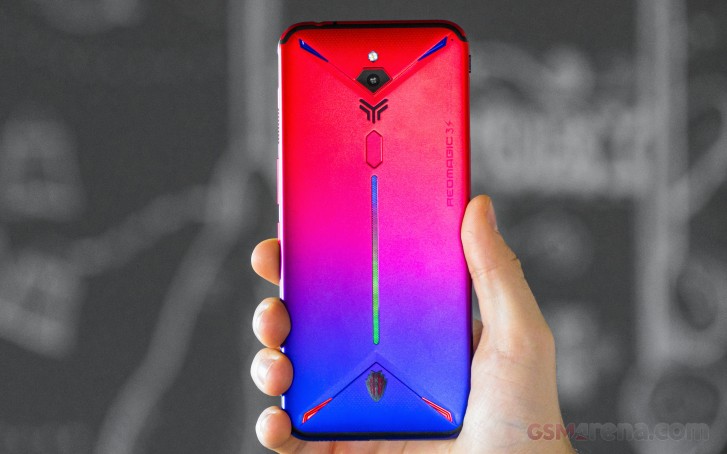 We also discovered a new screen recording feature in the new software version and the so-called picture-in-picture mode. The latter lets you open an app in a floating window, and we can see it being pretty useful during gaming, for example. Unfortunately, though, the picture-in-picture functionality works only with Whatsapp for now. Perhaps more third-party apps will support it in the future, but it's pretty nice to use the floating window for a quick reply during gaming. And the best part is that you can summon the app by tapping on a quick toggle that comes up in the notification shade.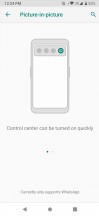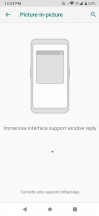 Picture-in-picture feature
Anything besides that is basic and standard for stock Android.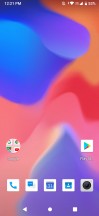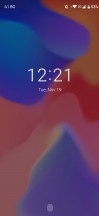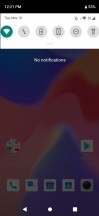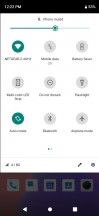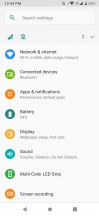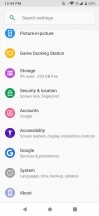 Home screen, lock screen, notification shade general settings menu
Gaming-related features
As before, nubia has included the so-called Game Space to help you manage your games more easily and also give you full control over some of the settings during gameplay. The Game Space can be summoned by flipping the hardware switch located near the upper-left corner of the phone.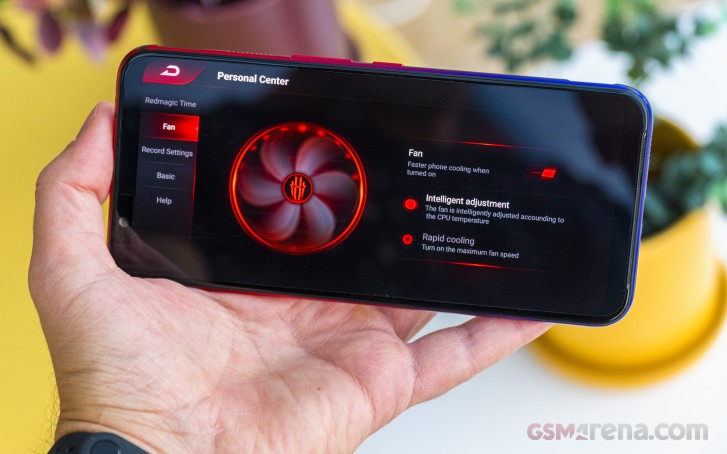 Once Game Space launches, you will be greeted with all the apps and games you've added to Game Space launcher. On the bottom bar, you will find quick toggles for the most common features the cooling fan, the RGB strip on the back and block calls and messages.
There's an additional menu that you can slide out with a single swipe during gaming and while in the launcher. It gives you real-time information of the CPU and GPU frequency, temperatures, a quick toggle for the cooling fan, a toggle for a quick screenshot and screen recording.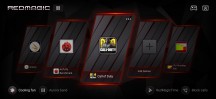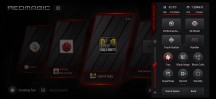 Game Space
Additional features like performance boost and 4D shock (using the haptic engine) are also available but the latter, for example, supports only a couple of games with PUBG being one of them.
The so-called Personal Center located in the upper-right corner of the Game Space launcher gives you granular control over some of the features. You can set the fan control to auto, for example, or blast it at full speed for maximum efficiency. The video record settings menu has plenty of options to play with too. And if you are away from the charger, switching over to 60Hz gaming could help extend your batter life just enough until you get home. But as we've already said, the setting doesn't apply for the whole system.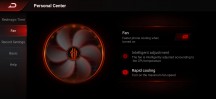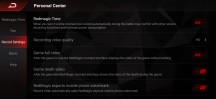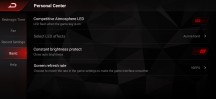 Game Space
But our experience with Game Space didn't go without some hurdles. For example, the fan control is largely unreliable. In some cases, like the AnTuTu benchmark, for example, you just can't turn off the fan even when it's clearly toggled off. To be fair, though, there is just a handful situations in which you'd want to turn off the fan. After all, the fan itself isn't that loud, maybe a bit high-pitched, but you will hear it only in really quiet environments.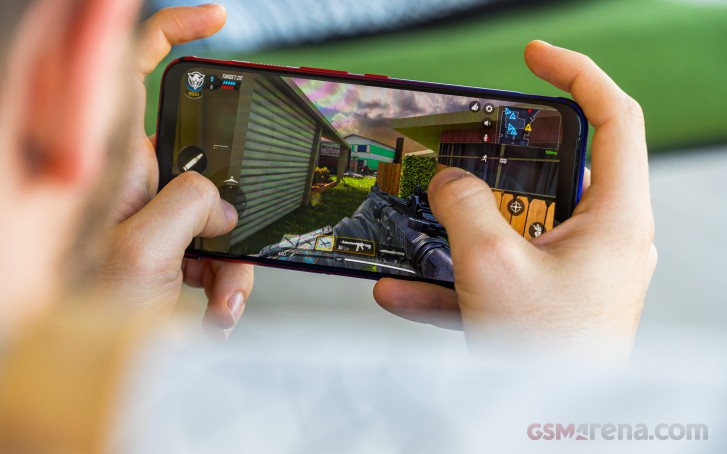 Another annoying thing about the launcher is the navigation. The only way to exit the launcher is to flip the hardware switch off as the navigation bar gets disabled while Game Space is running. There's just the one back button in the side menu.
And as far as the shoulder triggers go, we have nothing bad to say about them. They are super easy to customize, and we liked them a lot in shooters. Perhaps, they could be moved a bit closer together so you don't have to do yoga with your index fingers. On the other hand, this is not the type of thing that "one size fits all".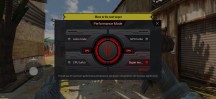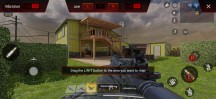 In-game Game Space menus and settings
Performance
The main difference between the Red Magic 3 and the current Red Magic 3s is the chipset. The latter incorporates the latest Snapdragon 855+ SoC as opposed to the Snapdragon 855 on the older model. We expect similar if not almost identical performance to the older model since the Snapdragon 855+ works with the same GPU and CPU, but the former is clocked a bit higher delivering a tad better performance.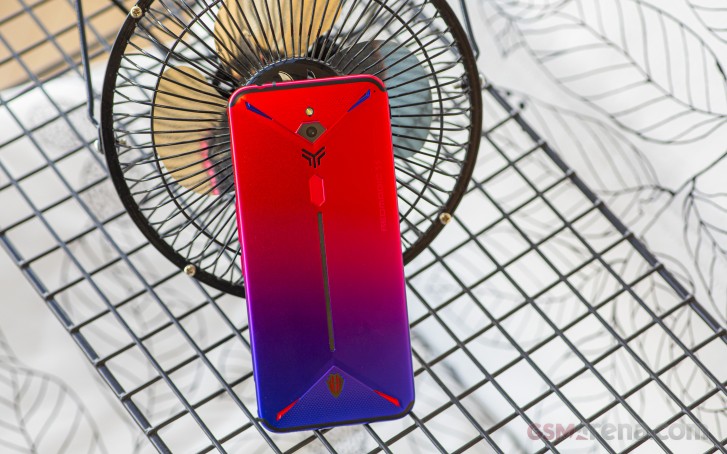 We've got the octa-core CPU consisting of 1x.2.96GHz Kryo 485 core, 3x lower clocked 2.42GHz Kryo 485 cores and four more Kryo 485 cores ticking at 1.8GHz for the less demanding tasks. The Adreno 640 clocked at 700MHz takes care of the GPU-intensive tasks.
Another difference is that the Red Magic 3s doesn't offer the 6GB/64GB configuration, and the minimum is now 8GB/128GB going up to 12GB/256GB. The speedier UFS 3.0 storage is also something worth mentioning.
Now let's dig deep into the data we extracted from our thorough testing.
GeekBench 4.1 (multi-core)
Higher is better
Huawei Mate 30 Pro (Perf mode)




11936

ZTE nubia Red Magic 3 (new ROM)




11345

ZTE nubia Red Magic 3s




11310

OnePlus 7T Pro




11246

Black Shark 2




11192

Asus ROG Phone II (X Mode)




10933

Samsung Galaxy Note10+




10403

Huawei P30 Pro (perf. mode)




10014
GeekBench 4.1 (single-core)
Higher is better
Samsung Galaxy Note10+




4541

Huawei Mate 30 Pro (Perf mode)




3864

ZTE nubia Red Magic 3s




3576

ZTE nubia Red Magic 3 (new ROM)




3547

Asus ROG Phone II (X Mode)




3527

Black Shark 2




3515

OnePlus 7T Pro




3502

Huawei P30 Pro (perf. mode)




3323
GeekBench 5 (multi-core)
Higher is better
Huawei Mate 30 Pro (Perf mode)




2972

OnePlus 7T Pro




2807

Asus ROG Phone II (X Mode)




2743

ZTE nubia Red Magic 3s




2740

Samsung Galaxy Note10+




2300
GeekBench 5 (single-core)
Higher is better
Samsung Galaxy Note10+




822

OnePlus 7T Pro




780

Huawei Mate 30 Pro (Perf mode)




779

ZTE nubia Red Magic 3s




778

Asus ROG Phone II (X Mode)




739
AnTuTu 7
Higher is better
OnePlus 7T Pro




395868

ZTE nubia Red Magic 3 (new ROM)




387726

Huawei Mate 30 Pro (Perf mode)




378950

ZTE nubia Red Magic 3s




358748

Black Shark 2




343460

Samsung Galaxy Note10+




342208

Huawei P30 Pro (perf. mode)




316156
AnTuTu 8
Higher is better
ZTE nubia Red Magic 3s




495229

Asus ROG Phone II (X Mode)




485495

Huawei Mate 30 Pro (Perf mode)




468595
GFX 3.1 Manhattan (1080p offscreen)
Higher is better
OnePlus 7T Pro




80

ZTE nubia Red Magic 3s




79

Asus ROG Phone II (X Mode)




78

Huawei Mate 30 Pro (Perf mode)




76

ZTE nubia Red Magic 3 (new ROM)




71

Black Shark 2




71

Samsung Galaxy Note10+




68

Huawei P30 Pro (perf. mode)




56
GFX 3.1 Manhattan (onscreen)
Higher is better
Asus ROG Phone II (X Mode)




69

ZTE nubia Red Magic 3s




65

ZTE nubia Red Magic 3 (new ROM)




62

Black Shark 2




57

Huawei Mate 30 Pro (Perf mode)




56

Huawei P30 Pro (perf. mode)




50

OnePlus 7T Pro




40

Samsung Galaxy Note10+




38
GFX 3.1 Car scene (1080p offscreen)
Higher is better
OnePlus 7T Pro




48

Asus ROG Phone II (X Mode)




47

ZTE nubia Red Magic 3s




46

Samsung Galaxy Note10+




43

ZTE nubia Red Magic 3 (new ROM)




42

Black Shark 2




42

Huawei Mate 30 Pro (Perf mode)




42

Huawei P30 Pro (perf. mode)




33
GFX 3.1 Car scene (onscreen)
Higher is better
Asus ROG Phone II (X Mode)




40

ZTE nubia Red Magic 3s




37

ZTE nubia Red Magic 3 (new ROM)




37

Black Shark 2




36

Huawei Mate 30 Pro (Perf mode)




34

Huawei P30 Pro (perf. mode)




29

OnePlus 7T Pro




24

Samsung Galaxy Note10+




24
3DMark SSE 3.1 Unlimited
Higher is better
OnePlus 7T Pro




6921

Asus ROG Phone II (X Mode)




6860

ZTE nubia Red Magic 3s




6678

Black Shark 2




6330

Huawei Mate 30 Pro (Perf mode)




6322

ZTE nubia Red Magic 3 (new ROM)




6258

Samsung Galaxy Note10+




5287

Huawei P30 Pro (perf. mode)




4315
As expected, the Red Magic 3s is capable of squeezing every last bit of performance out of the Snapdragon 855+ chipset and performs as expected. But we suspect that short-burst performance in benchmark tests is not what you came for here. Sustained performance over long periods is what matters in gaming phones.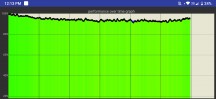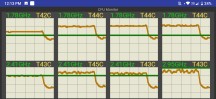 Screenshots from the CPU torture test
After an hour-long torture test, the phone's surface got to around 37 °C near the camera and below 35°C around the lower half of the phone. That's not necessarily uncomfortable, though, so you can keep that in your hands without a problem.
The torture test also said that the phone's CPU throttled only down to 92% of its maximum performance over the long one hour of simulated gaming session, which is pretty admirable too. To be honest, we didn't expect radically different results from the previous model, but we felt compelled to try out the Snapdragon 855+ in this regard. We are happy to report that no one messed it up and the phone's sustained performance is excellent, partially due to the active cooling system.
The shooter is just the one
Although the Red Magic 3s has seen some improvements compared to its predecessor, it doesn't deliver anything new in the camera section. There's still just the one 48MP sensor on board paired with a lens that has an f/1.7 aperture. There are no ultra-wides nor telephoto units. If that's not a clear indication that this is strictly a gaming phone, we don't know what is.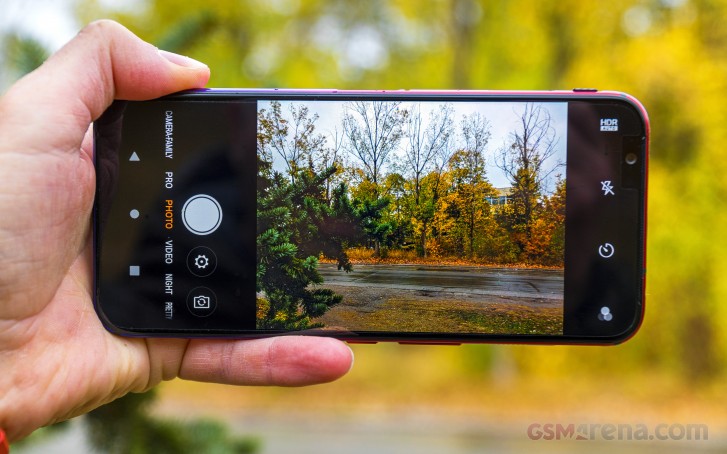 On the front sits a 16MP sensor coupled with an f/2.0 aperture while the pixel size of the sensor (2.0µm) is more than respectable.
Camera menus
Despite having just one camera, the camera menu is pretty rich. There are a lot of shooting modes to play around with, including a dedicated Macro mode and a Night mode.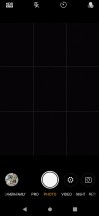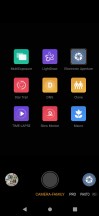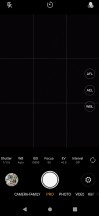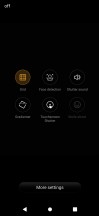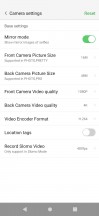 Camera menus
Swiping left and right will cycle between different modes while the additional settings menu lets you shoot in 48MP resolution and change the video recording resolution. Nothing too fancy to find there. In fact, the portrait mode is being left out too.
Daylight samples
Using the only snapper on the back, the system outputs 12MP photos with rather good detail, punchy and contrasty colors. However, the apparent noise on every surface with uniform color and the oversharpening halos ruin the overall quality of the photos.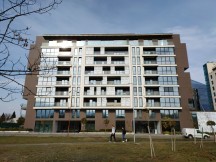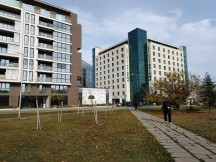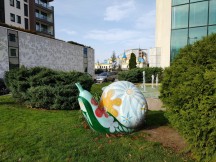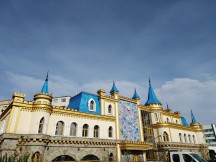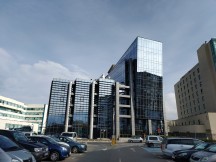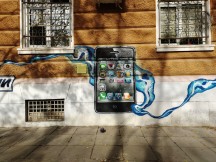 Standard 12MP samples
Dynamic range isn't one of its strongest suits either. The details in the shadows are crushed and images look underexposed in general.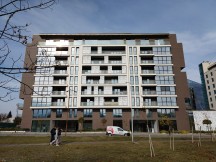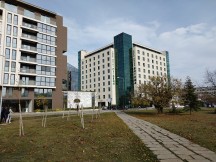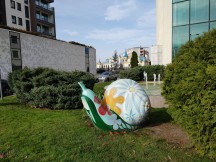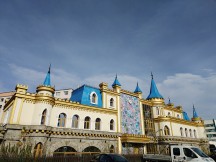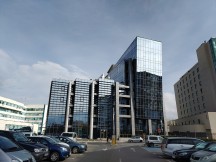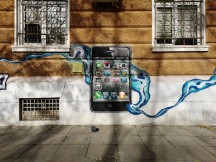 48MP samples
Switching over to 48MP mode will only give you so much extra detail. In the process, the noise gets more prominent, and the oversharpening halos are more visible without having to zoom so much.
Low-light samples
Low-light samples taken with the standard photo mode don't look all that bad – punchy colors, contrasty and extracts plenty of information from the shadows. In fact, photos look brighter than we would expect without even resorting to night mode. However, photos look soft, and some highlights look blown out.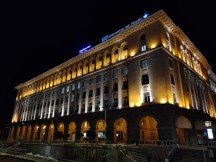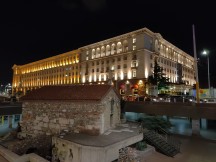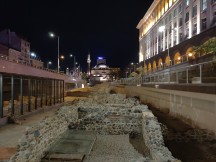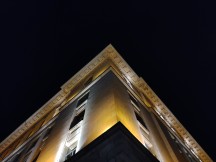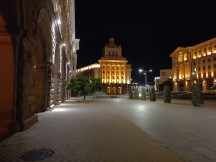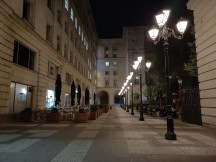 Normal low-light samples
The night mode restores the highlights and the shadows presenting a more balanced approach and tries to sharpen things up, but the latter isn't always the end result. Some of the samples look softer with the night mode, and there's plenty of noise too, especially in the dark areas.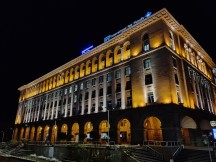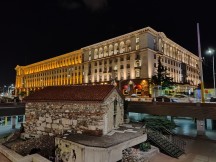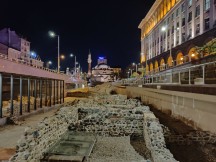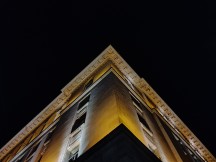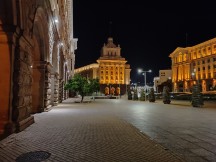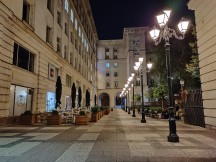 Low-light samples with Night mode
Now let's take the time to compare the phone to some of its competitors in a more controlled environment.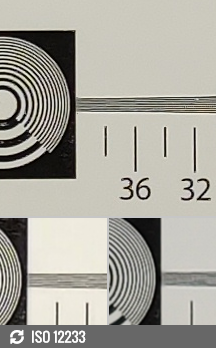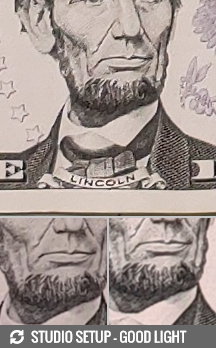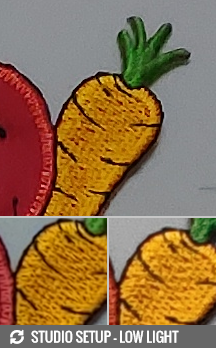 nubia Red Magic 3s against the Asus ROG Phone II and the Xiaomi Black Shark 2 in our Photo compare tool
Selfies
The selfies are taken with the 16MP camera on the front and to our surprise, the camera does a lot better job relative to the main snapper on the back. The detail is nice, colors are natural-looking, and photos are generally sharp even though it uses a fixed-focus lens. Our only complaint about the dynamic range remains from the previous version.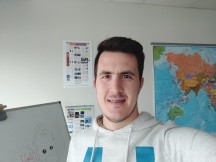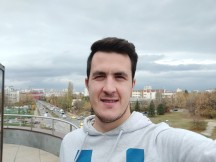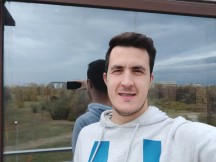 Selfies
Video recording
The phone is capable of recording up to 8K HDR videos but only at 15 frames per second, so it looks quite choppy. The usual 2160p@30/60fps and 1080p@30/60fps modes are also available. And the processing is rather familiar – looks a lot like the stills we got. The detail is good, colors are punchy but aggressive oversharpening is still at play here. The dynamic range is not stellar either.
Full HD videos share the same processing as the 4K but with expectedly lower detail.
Sadly, there's no active EIS in 4K so expect shaky videos. There's no option in the menu as well.
And here's a handy comparison to other rivals in a more controlled environment.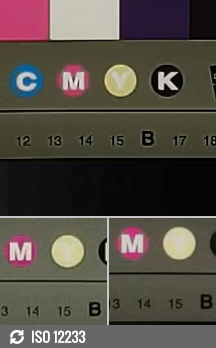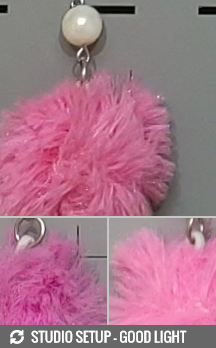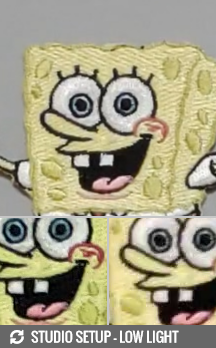 2160p: nubia Red Magic 3s against the Asus ROG Phone II and Xiaomi Black Shark 2 in our Video compare tool
Competition
If we were writing this a couple of years ago, the Red Magic 3s would have no direct competition because, at the time, only Razer was offering a gaming-centric phone and a pretty expensive one too. However, the mobile gaming market has come a long way since then,, and we now know what to look for. But not a lot has changed since our last review of the Red Magic 3, and the market situation remains pretty much the same. Although, we found two new phones worth entering the list.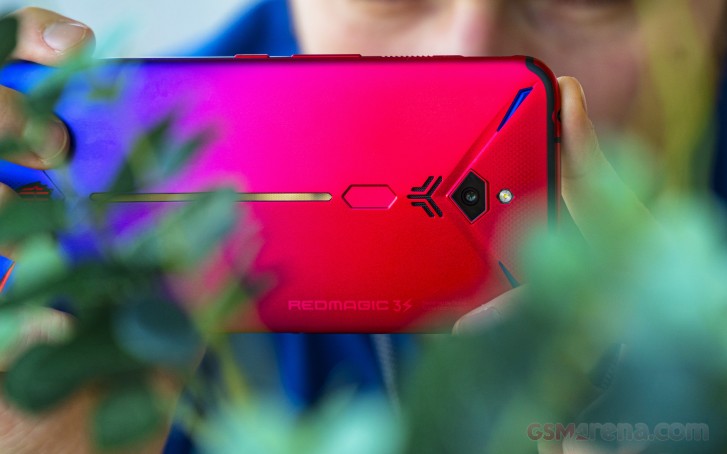 Let's start with the direct rival from Xiaomi's camp – the Black Shark 2 Pro. Although we've only reviewed the older version with Snapdragon 855, the Pro variant offers the same upgrade to the vanilla version as the Red Magic 3s upgrades over the Red Magic 3. So similar user experience should be in place.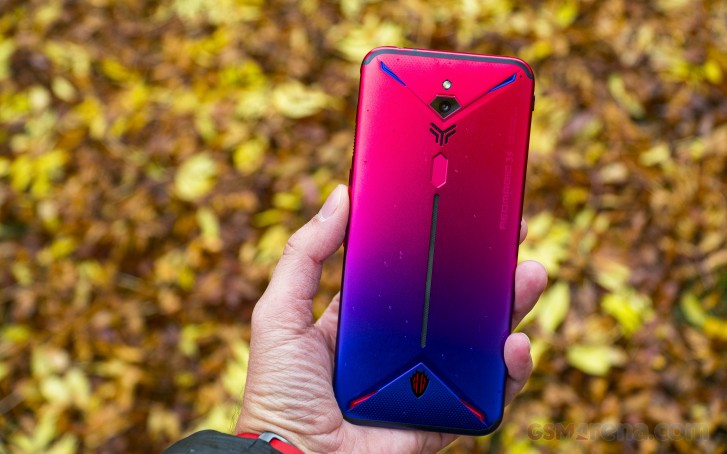 This also means that our view on the two hasn't changed either. The Black Shark 2 Pro is by no doubt the more sensible choice if you are looking for a more all-round smartphone experience in 2019. However, you will be missing on the active cooling system and the sweet 90Hz refresh rate screen. To our surprise, the former isn't one of those gimmicky features, and it lowers surface temperature by a bunch while extending the maximum performance period as in, the SoC doesn't throttle as early as the Black Shark 2 does, for example. And this time around, nubia's software isn't such a big issue if you don't count the messy translation and confusing menus here and there. Still, the Black Shark 2 Pro would definitely deliver better software experience of the two.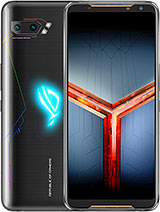 Xiaomi Black Shark 2 Pro • Asus ROG Phone II ZS660KL
Our next recommendation falls more into the premium segment. The Asus ROG Phone II is by far the best gaming-oriented phone you can get right now. But at almost twice the price. Higher-refresh rate screen (120Hz OLED), more sophisticated build, a big ecosystem with accessories, and considerably more polished gaming experience as a whole. It has those useful Air Triggers as well. It's needless to say that you are paying a price premium for all that.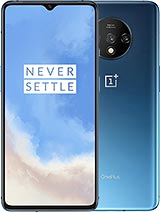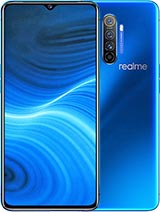 OnePlus 7T • Realme X2 Pro
Another great all-rounder with 90Hz display is the recently released Realme X2 Pro. The phone is available in almost all markets in which nubia's contender is offered and when you match storage on both, the X2 Pro is still cheaper at €450. It's definitely worth considering as it offers good battery life, absurdly fast charging and snappy performance to fill up those 90 frames per second.
Verdict
It all boils down to how much you need a gaming phone and how much you are willing to spend on one because the nubia Red Magic 3s lacks in important departments like the camera and market-ready software. Clearly, this phone has been made with gaming in mind,, and everything else comes second.
Those issues aside, the handset's gaming capabilities are spot on – long battery life for those long gaming-infused commute hours, excellent price/performance ratio (one of the cheapest Snapdragon 855+-powered smartphones on the market) and nifty shoulder triggers that come in handy in many gaming titles on the Play Store. The sustained maximum performance and considerably cooler surface temperature during long gaming sessions is hard to challenge as well.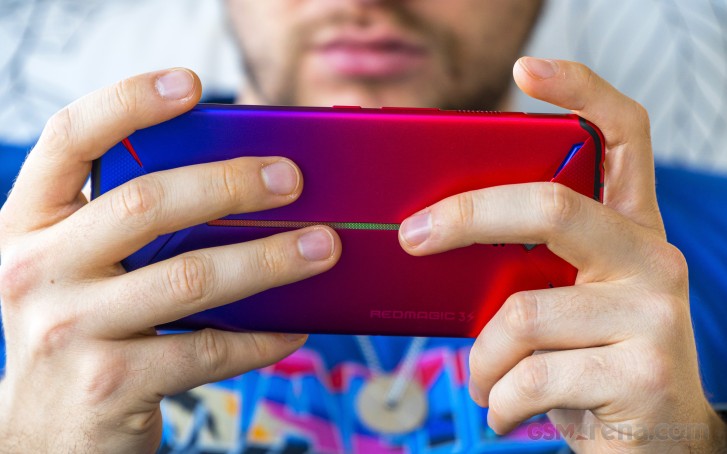 So if mobile gaming is your thing, the nubia Red Magic 3s is one of the sensible options on the market as long as you are willing to sacrifice an up-to-date camera setup and some of the small issues we had with the software.
Pros
The touch triggers are awesome.
Built-in active cooling fan is not too loud, provides good sustained performance and lowers surface temperature.
Extra long battery life.
The stereo loudspeaker setup sounds great.
Excellent price/performance ratio.
Cons
The capacitive triggers lack sensitivity and haptic feedback adjustment.
No microSD card slot.
No NFC.
Every custom bit of software nubia put into the otherwise vanilla ROM is confusing and poorly translated.
Camera setup isn't versatile and drags behind the competition in almost all regards.
Let's block ads! (Why?)
Read more here: GSMArena.com – Latest articles