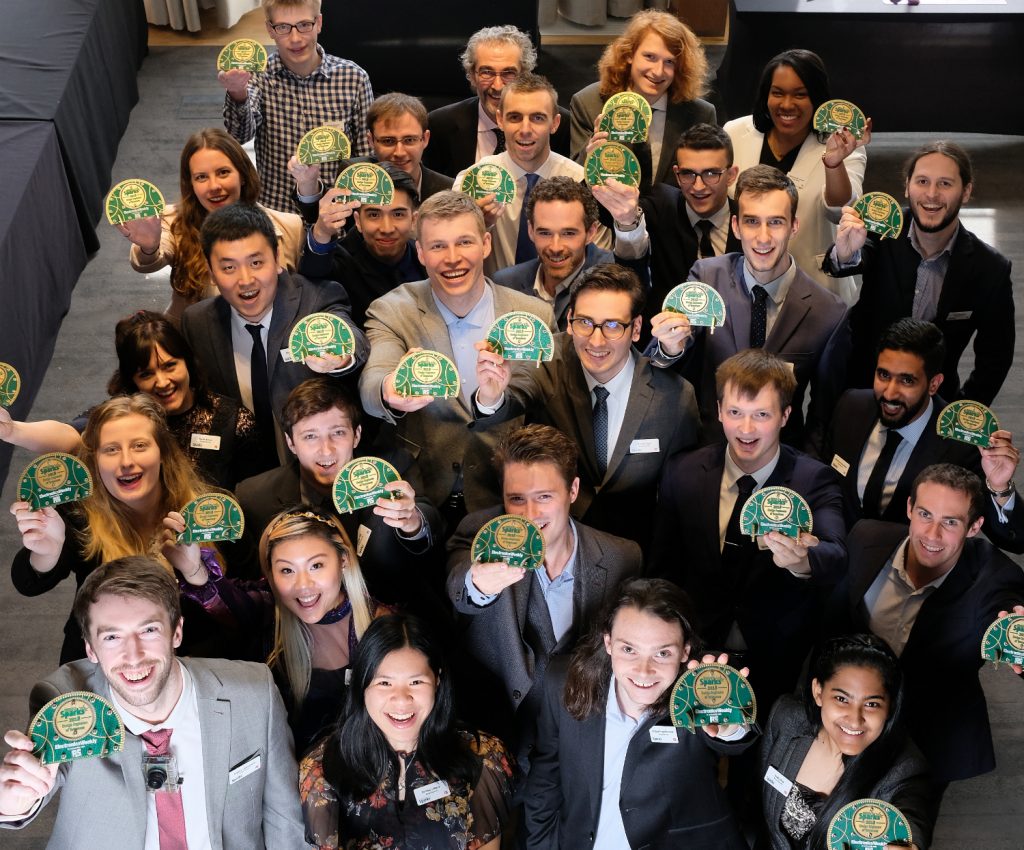 The awards were presented, top the class of 2018, at a celebratory event at the prestigious venue of the IET, in Central London, in the Maxwell Library.
It was a great day in a lovely setting, by the Thames – and the glorious weather only added to the mix – so I hope these miscellaneous pictures from the event capture the EW BrightSparks spirit.
We were looking for young engineers who are already making a difference in the first years of their working life, or who are still studying but showing the promise to become the people behind big future innovations in electronics. And we certainly found them!
As well as the networking, the awards and the lunch, there were also some excellent table top displays from four previous winners of EW BrightSparks 2017: Josh Bowen, Josh Elijah, Rob Green and Chris Shaw.
The EW BrightSparks programme is run in partnership with RS Components, with support from Harting and the IET.
Full coverage of EW BrightSparks 2018, will appear in a special supplement in Electronics Weekly, published on 16 May.
Let's block ads! (Why?)