The Mobile World Congress came and went and now that the dust has settled it's time to take a look at some of the hottest topics of this very busy week.
We won't be focusing as much on the phone launches of MWC 2019 here – you can check out ourcomprehensive list of all the new phones here.
The unveil of Sony's 21:9 4K OLED Xperia 1 made huge waves this week and for good reason. It's Sony's first phone with a triple camera, it ushers in a whole new naming scheme and it's the only device with such a screen.
Samsung announced its new-look A series with the Galaxy A10 as well as the Galaxy A50 and A30. The new Galaxy A series of phones will rely on big batteries and aggressive pricing to win back the midrange from Samsung's Chinese rivals.
Speaking of, Xiaomi unveiled the Redmi Note 7 Pro with a 48MP camera and 128GB of onboard storage. Oh and remember Redmi President Lu Weibing's campaign to show how tough and durable the Redmi Note 7 is? Well JerryRigEverything's durability test showed quite the opposite – ouch!
Huawei didn't show the P30 and P30 Pro at the MWC and instead will announce the duo in a month but we still saw a hands-on of the P30 Pro an detailed press renders of both plus a few rogue camera samples. It looks like the P30 and P30 Pro will have triple cameras, slimmer bezels and the latest Kirin 980 chipset.
Finally nubia showed a device that's folded, if not exactly foldable – the nubia Alpha smartwatch-slash-phone.
See you in a week!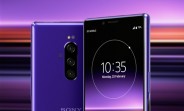 This is a successor to the Xperia XZ Premium phones and not an "XZ4". There's no Compact version.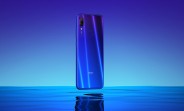 The Redmi Note 7 appeared in India with a lower price tag and a downgraded 12 MP camera.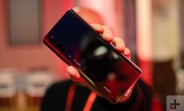 It looks a lot like the P20 Pro but feels like the Mate 20 Pro.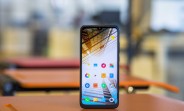 The phone has plenty of weak build points, despite what some Chinese influencers suggested earlier.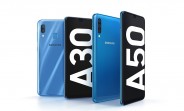 The new devices are the latest addition to the midrange portfolio of Galaxy smartphones.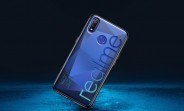 A quick comparison between the new Realme 3, the Samsung Galaxy M20 and the Redmi Note 7.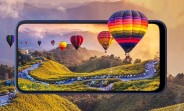 The phone will have Exynos 7884 chipset and 2 GB RAM.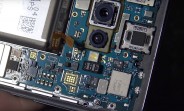 No, seriously – it's really small.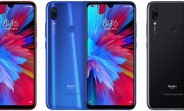 It is slated to launch sometime this week.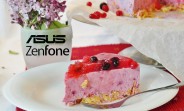 It's a pretty long list that goes back to the Zenfone 4 series from 2017. A couple – the Zenfone 5 and 5z – are already on Pie.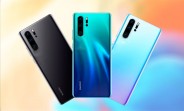 The Pro version will have curved edges on the display and unique four-camera setup.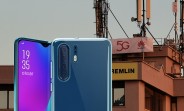 The photos show a new 5G cell tower installed in Barcelona by Huawei and Vodafone. And they go up to 5x telephoto, 10x with digital zoom.
The extra-wide 4″ AMOLED display wraps around your wrist – it's by far the largest screen on a smart wearable yet.
Let's block ads! (Why?)
Source: GSMArena.com – Latest articles